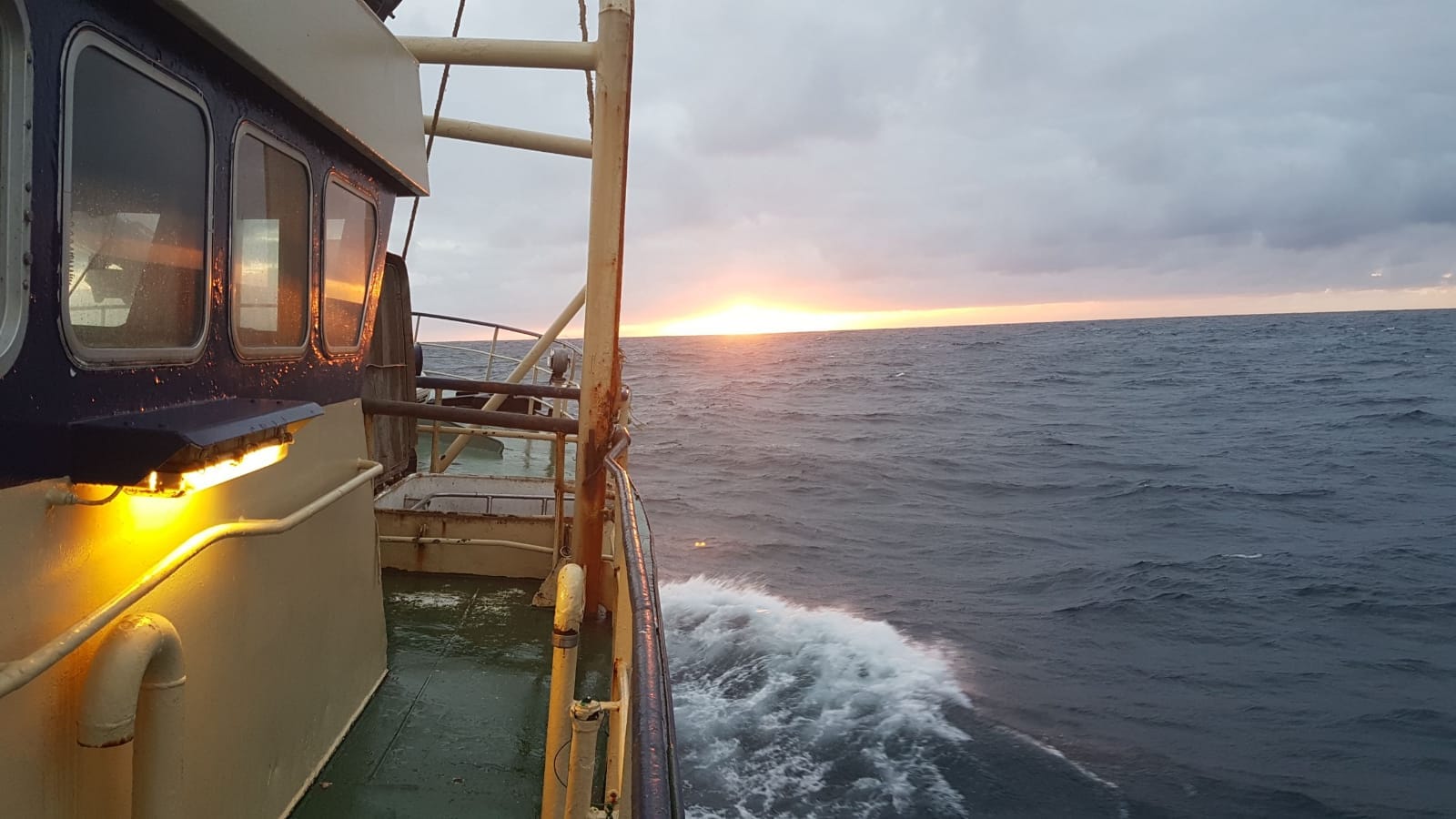 fresh fish straight from our own trawler
Locally Sourced × family owned
Located in the heart of Dingle town, we provide the freshest of fish from our very own family trawler, Cú Na Mara.
The Fish Box Dingle opened its doors during the summer of 2018. But long before that, fishing has been at the centre of the Flannery's life and and is embedded in their nature.
The fishing industry has been ever present in our lives as we are the fourth generation of a truly fishing revolved family. Our father, Michael, has been a fisherman since 1975. In 2000 he opted to build his own 35 meter trawler named 'Emerald Dawn.' In 2007, we sold 'Emerald Dawn' and opted to move on to a more efficient 24 meter 'Cú Na Mara', which is Gaelic for 'Hound of the Sea.' In 2011, Michael took a step back and allowed his sons Patrick and Micheál to have a more leading role. Michael took to a more managerial role while our mother, Deirdre, opened her own café. Since then, both Patrick and Micheál have been searching for ways to optimise the value for the Cú Na Mara's catch. After much thought, we decided to try and amalgamate our parent's professions and open our very own Seafood Bar.
At the Fish Box we have combined our mother's 35 years of experience being a top chef with our father's 35 years of experience being a top fisherman. This, ignited with the drive and passion of Patrick and Micheál, gives us the foundations of something special. And we can't wait to share it with all of you.
OPENING TIMES
Monday - Sunday;
12pm - 9pm
Location
Upper Green Street, Dingle
Across from St. Mary's Church, next to Dick Macks Pub
FISH
We source our fish off our very own family Trawler, Cú Na Mara.
We also source a lot of fish from other local Dingle boats, as we try and include the community while keeping it local.
VEG
We source all of our fruit and veg from The O'Connor Brothers.
They grow the majority of their produce in the Maharees, West Kerry
DESSERTS
All of our deserts are baked daily from our mother, Deirdre.
We get all our breads from our neighbours Courtneys Bakery & Bacus.
DRINKS
We sell Dick Macks Beer, which is produced in their micro-brewery only 100m down the road.
We have a range of beverages in stock including Kinsale Coffee.
Recipes from the fish box
COMING SOON
We will be giving detailed steps of all the hard work that goes into preparing the freshest of fish daily.
Where we catch our fish
We will be sharing all the information we have on where we catch our produce, how we catch it and what we do with it.
Our PREPARATION
Preparation is key, and we tend to share our techniques and tools that we use to give you the best of our local seafood.
the finale
The finishing touches are applied and we'll share recommendations of each of our recipes that are on our site. Stay tuned!
We'd love to hear from you!
Let us know what you enjoyed and what we can do better. We will try get back to you as soon as possible.
Where we are.
Upper Green Street, Dingle
Co Kerry
IRELAND